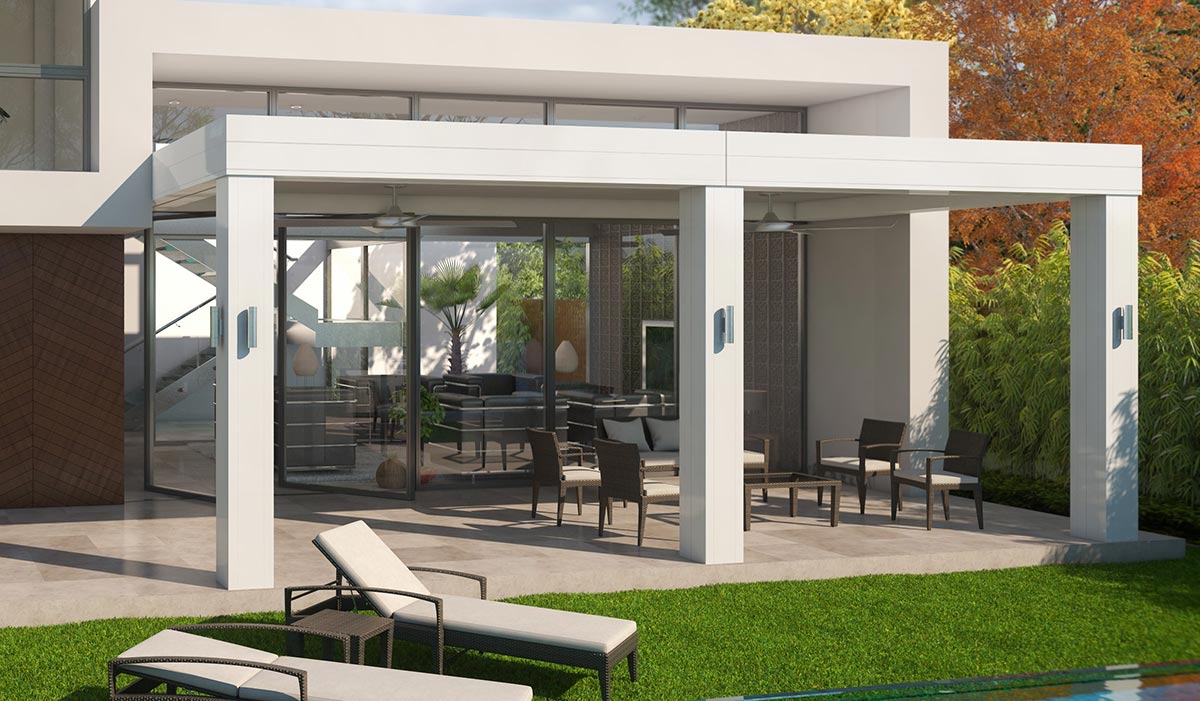 LUXUS - SOPHISTICATED ALFRESCO OUTDOOR LIVING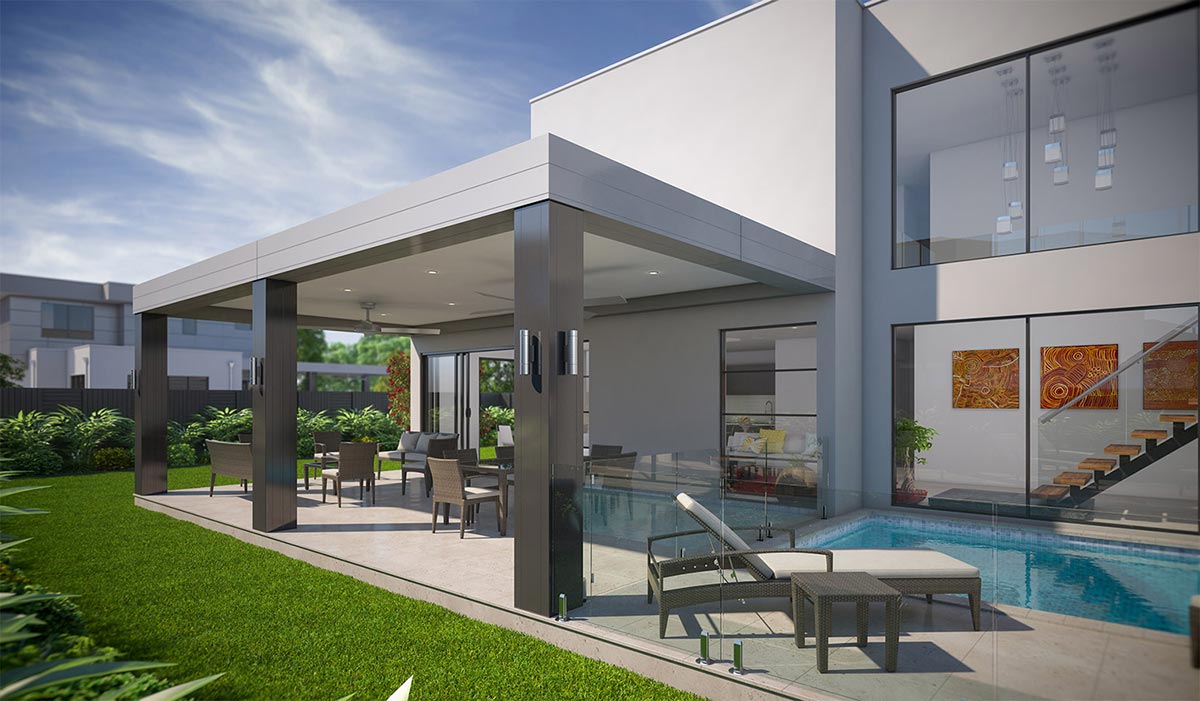 LUXURY LIVING
Our Australian outdoor living traditions and preference to get together with family and friends out in the fresh air, has always been a major part of the Australian culture and is still, very much our Aussie way of life.
Luxe Living Australia presents the new LUXUS system "Bringing luxurious living inside-out".
Luxus has made integrating the inside with the outside seamless by creating a modem, stylish and comfortable addition to your home with ease and affordability. The unique system will add an elegance and comfort to any home design, whilst keeping the elements and pests out.
DESIGN
The LUXUS Alfresco design process was influenced by conventional building sizes and today's modern architecture whilst still maintaining a degree of the traditional look. The LUXUS is so versatile in its appearance which makes for a structure that appears to be built into your home – not onto your home and can be completely free-standing.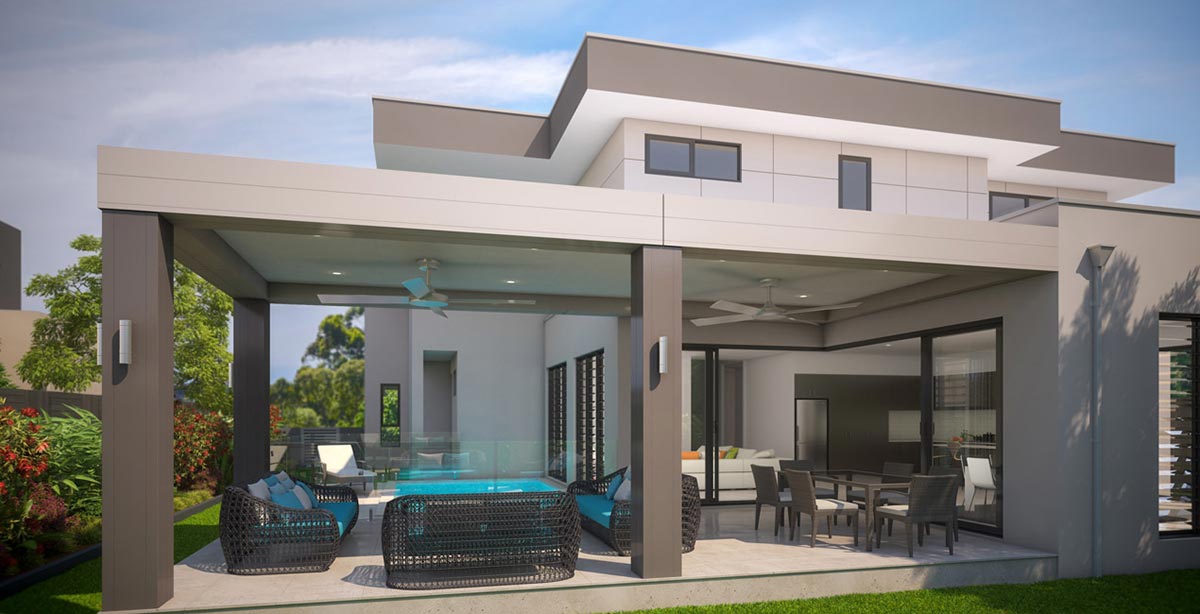 THERMAL ROOF SYSTEM
We at Luxe Living Australia believe in delivering the best, by using the best and ultimately providing the best.
The LUXUS thermal roof/ceiling system is provided by Versiclad™ the best and most reputable manufacturer in Australia for over 30 years. LUXUS utilises Versiclad™'s SPACEMAKER 100mm thick insulated roof panel (See: www.versiclad.com.au).
Spacemaker's advanced engineered design has allowed LUXUS with superior spans of 9.0m to optimise openness and space whilst maintaining a visual look of a level ceiling with 1 degree pitch.
Enhance your outdoor experience by adding some downlights and a ceiling fan. The fully integrated thermal roof system allows you to create the ultimate relaxing atmosphere.
★ Roof Pitch 1 degree
★ Trafficable free spans 9.0m
★ Insulation values of R 4.1
★ Fire retardant ESP core
★ BAL-40 compliant
★ Solar panel installation engineering
★ Ceiling fan mounting system
★ LED downlights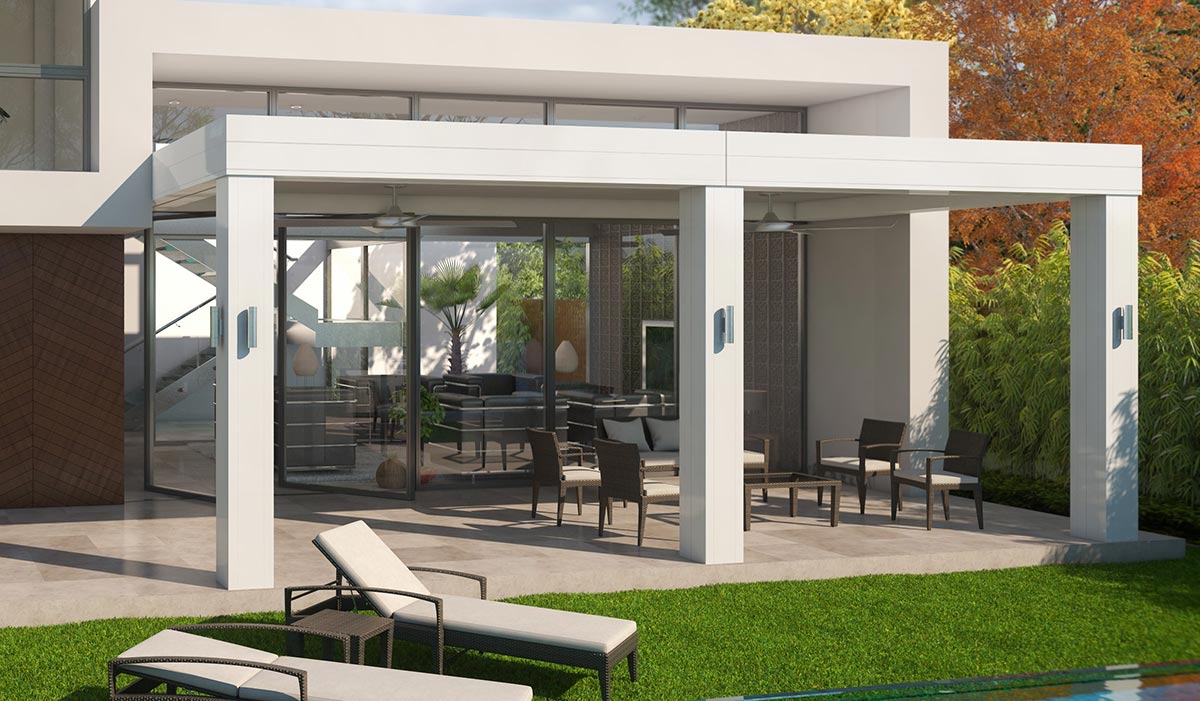 BI-FOLD GLASS DOORS
Create the perfect ambiance, comfort and security, all year round, to your LUXUS with the TOMMA aluminium bi-fold door system.
Why TOMMA bi-fold doors above all other bi-fold doors? It's all in the hardware, the highest quality products the Australian market has to offer.
TOMMA achieves this through their advanced roller technology, combined with their renowned smooth and silent operation guaranteed to craft elite rolling solutions, ultimately delivering premium hardware systems.
TOMMA is at the forefront of the Australian Door Hardware Industry.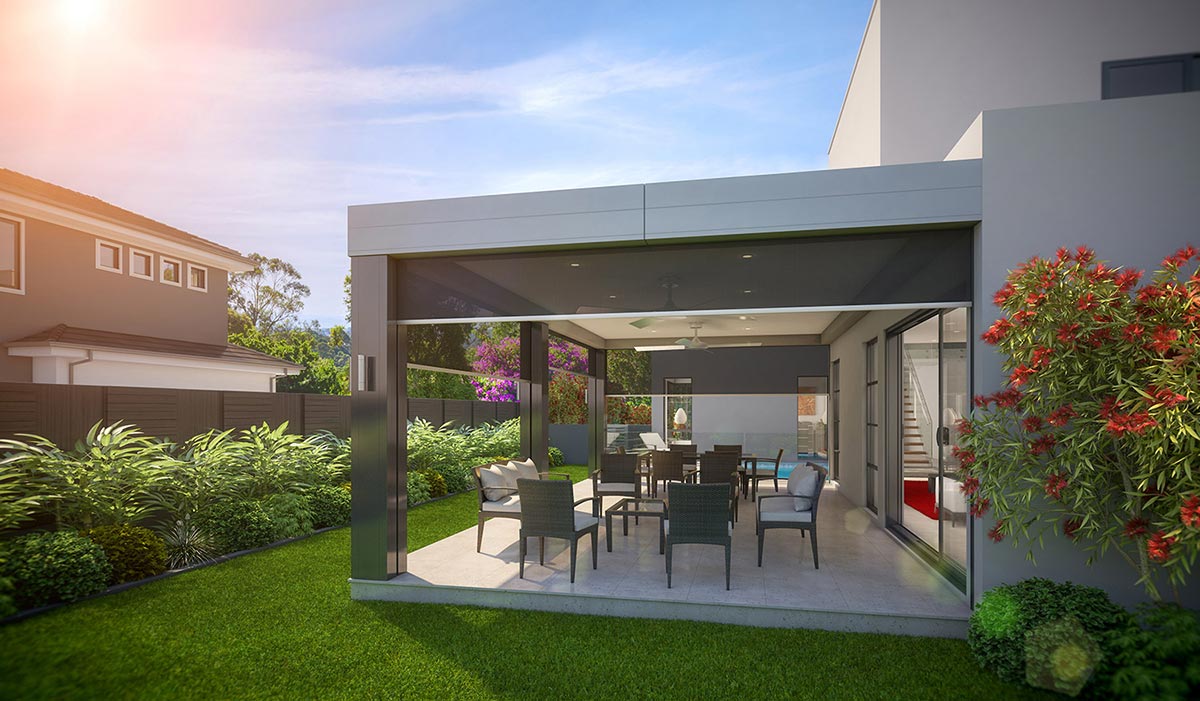 REMOTE MOTORISED BLINDS
The ultimate in alfresco entertaining is having the ability to control the elements with the touch of a fingertip. The LUXUS was designed to fully intergrate and utilise German engineered quality climate control Zip Screen Blinds.
Luxe Living Australia offers our clients, fully motorised remote controlled zip screen blinds either at the time of construction of their LUXUS or at a later date. Our blinds are totally concealed within the columns and façade and unless they are being used, totally hidden within the structure.
During winter, warm air can be retained whilst keeping out the cold, wind and rain. During summer, the area will repel the heat and stop heat transfer to the inside of your home as well as keep out annoying flies, mozzies and insects.
ROLLETNA™ provide the integrated LUXUS blind system.
CONTACT
Have peace of mind about your new addition with 30 years of building and design experience. National Patios LUXUS will be constructed with passion, utmost quality and attention to detail. You will love your "luxurious inside-out living".
We would love to hear from you. Thank you for visiting.