Complete decking solutions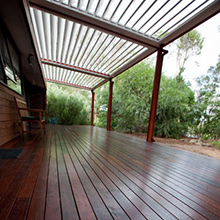 National Patios can design and build a complete range of decks, stairs and other decking components. And we can utilise either traditional timbers or innovative composite timber materials within these designs.
From simple decks and landings to complex structures we can develop and customise the perfect solution for your needs.
Integrated Entertaining
National Patios can also incorporate a deck into an integrated outdoor entertaining area. We can combine the look and feel of timber (or composite materials) with the flexible lighting and climate control of an opening or insulated roof.
There's no need to get multiple quotes and coordinate different trades people - National Patios can provide one simple quote and complete the entire job with one efficient service.
Composite Decking
The Sustainable Alternative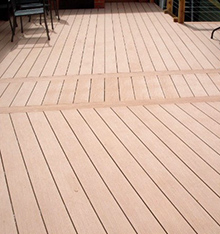 National Patios composite decking provides an alternative to traditional timber decks which is both environmentally sustainable and low maintenance at the same time.
Our composite decking is made from a combination of cellulose material (rice hulls) and recycled high density polyethylene (old milk bottles) making it a virtually 100% recycled material.
The main ingredients are combined with colour pigments, UV inhibitors, anti mould agents and fillers to deliver a very low maintenance alternative to the rainforest timbers often used for outdoor decking in Australia.
Cost Effective
The aim behind developing this product is to build in value so that consumers wanting to make a positive environmental decking choice will not be financially disadvantaged.
Our experience with building and maintaining composite decks has shown us that once the comparable costs of cleaning and staining a traditional timber deck and the ongoing maintenance associated with annual staining etc. then composite decking can save you a considerable amount of time and money over the many years of its useful life.
Advantages & Benefits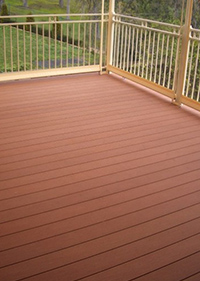 Availability in standard 5.4 metre long lengths
Made from 100% recycled cellulose and plastic
Resistant to Termites / White Ants
Fully finished and ready to install upon delivery
4 designer colours
Very low maintenance with no splitting or twisting
No cupping, warping, knot holes or splinters
Mould and Mildew resistant
Low water absorption - won't rot
No sap runs
Slip resistant
Double sided
Standard concealed fix
Ten year warranty
Low Maintenance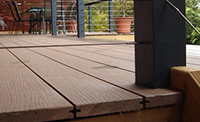 One of the best features of our composite decking is that it requires only occasional cleaning in order to keep the surface free of dirt and general grime.
We recommend normal sweeping and cleaning of your deck at regular intervals. Periodic cleaning with a mild detergent or household cleaner will help to keep the surface in top condition and will greatly reduce the potential of any mould growth forming on dirt or food scraps left to build up on the deck • More FAQs about composite decking
Timberlast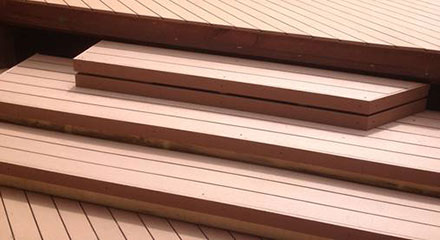 Low Maintenance Decking Solution
Beautiful steel subframes with Timberlast decking is an ideal solution for those who want to have an area that has the look and feel of a timber deck, but without any of the maintenance.
Our composite decking will look great for years to come and the bonus is that it doesn't require any ongoing care. Timberlast is good for the environment as it is made out of 60% wood waste and 35% recycled HDPE.
Underdeck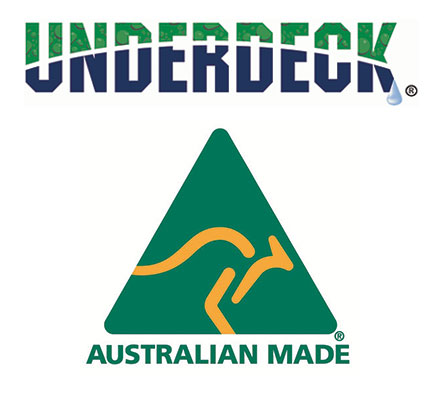 Waterproof Your Elevated Deck Area Into An Entertainment Area
Underdeck is a uniquely designed under deck ceiling system that gives clean lines to the underside of a deck, as well as keeping the area dry in wet weather.
Underdeck panels are engineered to direct water that passes through the deck gap and guides it towards the gutter that runs along the edge. Underdeck is designed to channel water even during heavy rain storms, as the panels are sealed to prevent any leaking.